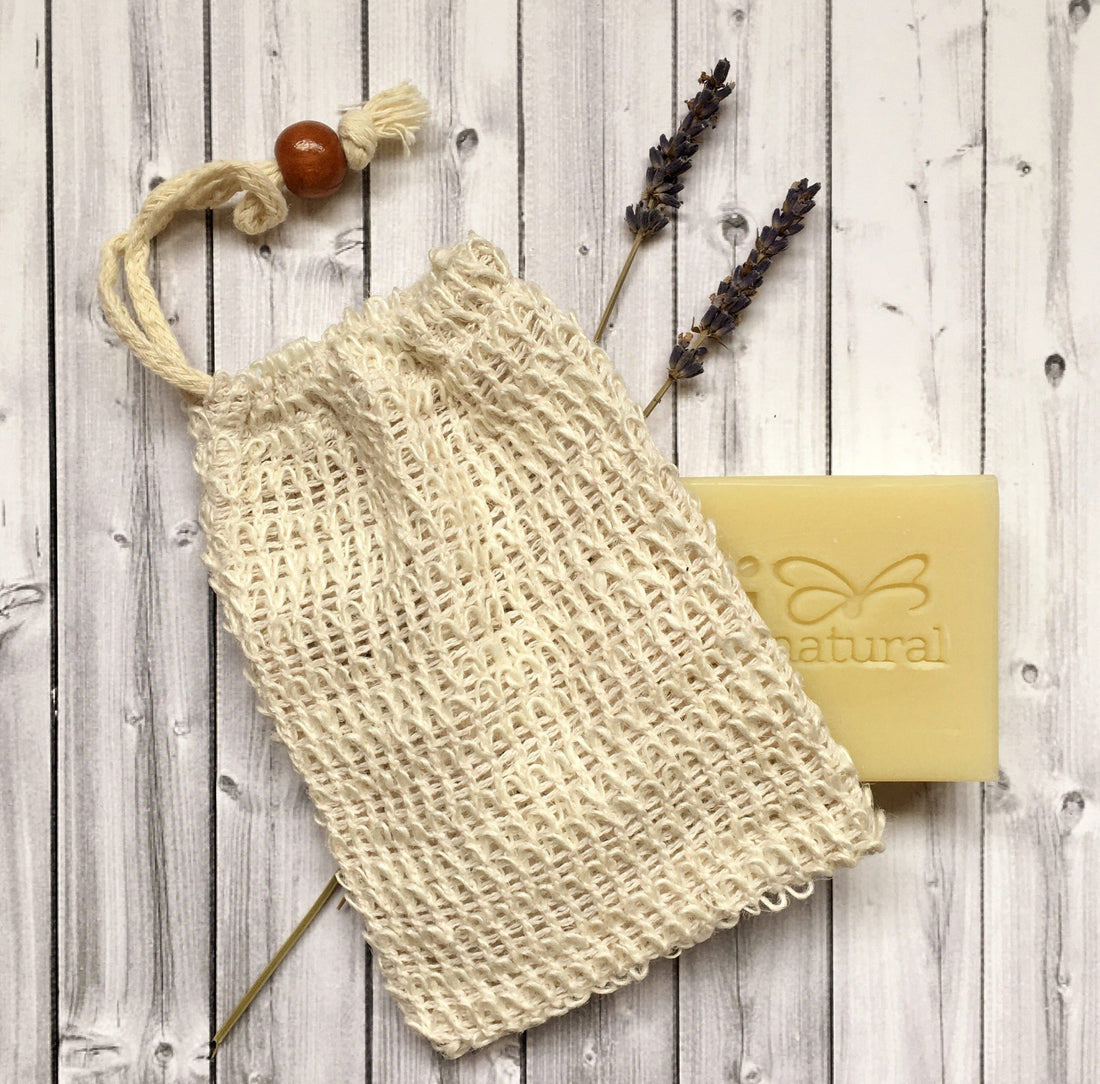 Why opt for a sisal soap bag?
This strong fiber - taken from the agave plant - lends itself perfectly to crafting suds and exfoliating skin! Its super-sturdy yet soft texture makes it a valuable investment that dries quickly and will last. Plus, it's totally eco-friendly!
Perfect for a full size bar of soap or those soap ends that slip out of your hands every time!  
Place the soap bar in the Sisal Soap bag and pull the cord.
Scrub the soap pouch with water to lather up foam and use directly on the body as washcloth.
Hang in your shower and allow to dry between uses.
Add soap ends as needed.
** Not recommended for facial cleansing.
Hang to dry between uses. Should be replaced every 2-3 months.